Discover which is the best Software for Drone Mapping. We thoroughly tested four options to help you make the most informed choice for your projects!
If you're just getting started with drone mapping and would like to pre-process the data yourself, it's a great idea to acquaint yourself with the range of desktop drone mapping software options. Compared with most of the cloud options, desktop software packages give you more control over the different processing parameters. There are challenges with desktop software though if you don't have the computing power (or will!) to process your data locally. The other option is online or cloud-based processors. Check out our blog covering the best options for online processing. 
GeoNadir is online cloud-based processing software, so you will find it covered in the above blog. But this blog is focused on the desktop options!
We've worked hard to thoroughly test four different desktop options and their outputs. Have a look at our blog about photogrammetry for a run down of the different types of outputs. Hopefully this will help you choose the right fit for your application and budget requirements. We've published the full details of this study here, but read on for the cliff notes.
Note that we have based our summary findings below on the default settings for each of these software packages. We used the default as we wanted to compare what we considered to be generally the developers' best recommendation. All have infinite tweaks that will provide even better results depending on the ecosystem in which you are working.
At a glance, our summary findings are in the table below. Then keep reading for more details!
Note that although we include the Russian company Agisoft in this review, in no way do we condone the invasion of or conflict in Ukraine.
TOP 4 Software for Drone Mapping
Options for desktop drone mapping software
Here we've reviewed four commonly used packages. These are by no means the only ones on the market, but all are commonly used by our peers, and as a bonus also have trial versions.
Agisoft Metashape aims to deliver 'Intelligent Photogrammetry', by providing fast and accurate processing with the ability to process over 50 000 images. While previous versions were slower, Metashape has updated their photogrammetric algorithms to be more adapted to the drone market. Software is a one-off purchase with no annual renewal fee and there is also a 30-day trial of the professional version. 
Pix4DMapper is a professional software which can take images and create georeferenced 2D maps and 3D models with sub-centimetre accuracy using advanced reconstruction technology. Pix4D offer a range of software tailored to applications including construction (Pix4Dbim), agriculture (Pxi4Dag), and 3D modelling (Pix4Dmodel), however Pix4DMapper is the software specifically created for drone-based mapping applications. The software also has a mobile app to automate mission planning for drone data collection, compatible with DJI and Parrot Drones. 
Simactive's Correlator3D is described as a 'High-End Mapping Software', which claims to be one of the fastest and most accurate photogrammetric software on the market. 
WebODM is an open source drone mapping software that is free to install (if you know a bit of coding) or with a relatively cheap one-off installation fee. While the web part might sound confusing, it still runs off your computer even when offline. 
The following table covers the key features promoted by each software company.
How do I know which software is best for my needs?
What are the critical information requirements I need from the final product?

Outputs needed (DEM, orthomosaic, volumes 3d model etc)
Minimum size of feature of interest
Area coverage
Accuracy requirements
Critical contextual information

What environmental information is relevant?

Type of landscape covered (urban, agriculture, marine)
What are the key features of interest (trees, buildings, water body etc)
What features are likely to impact on the final output? (e.g. shadows or glint)

What drone am I using OR how good is the data I have captured/want to process?

What spectral resolution does it have?
Is there onboard geolocation?
What is the overlap of images if already collected?

What image processing options are out there and how do they differ?

Cost
Speed
Outputs
Features offered
Your software choice will depend on your project requirements, environmental factors, your drone/sensor types, and of course budget.
Answering these questions will help you select the best software fit for you.
Does the environment really matter?
Through our testing, we found that yes, the type of environment that you are mapping should inform your software choice. We know this is hard if you are mapping in a range of different ecosystems though! So which software is the best? Unfortunately the answer is still… it depends!
We processed five different datasets – agriculture, coastal, urban, coral reef., and river/mangroves Each of these datasets were captured with an RGB camera at nadir with a high degree of overlap and sidelap. All images were geotagged at the time of capture.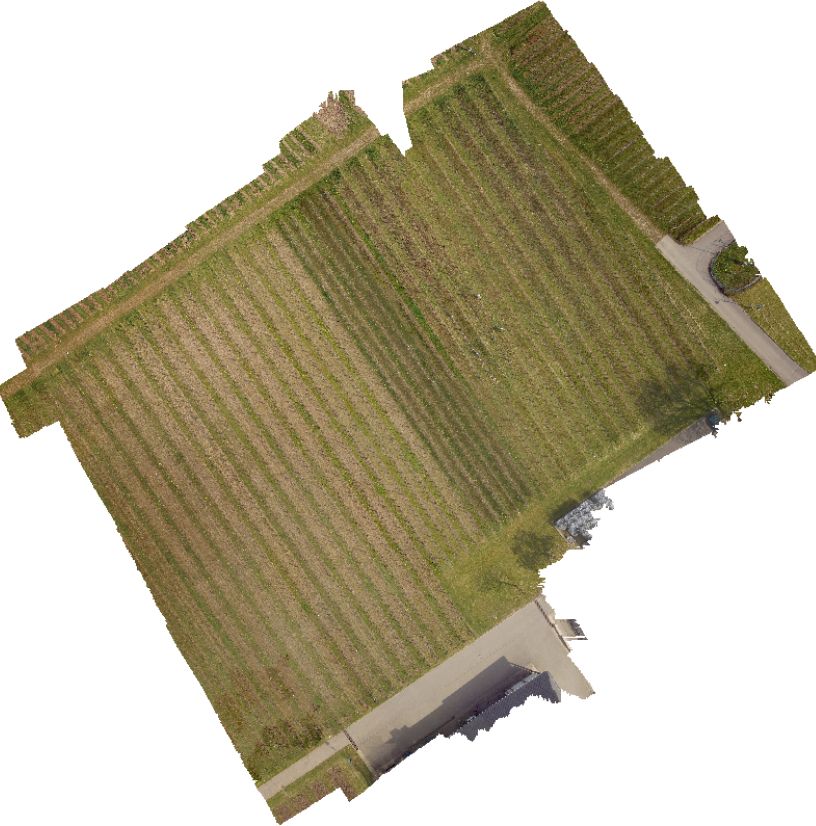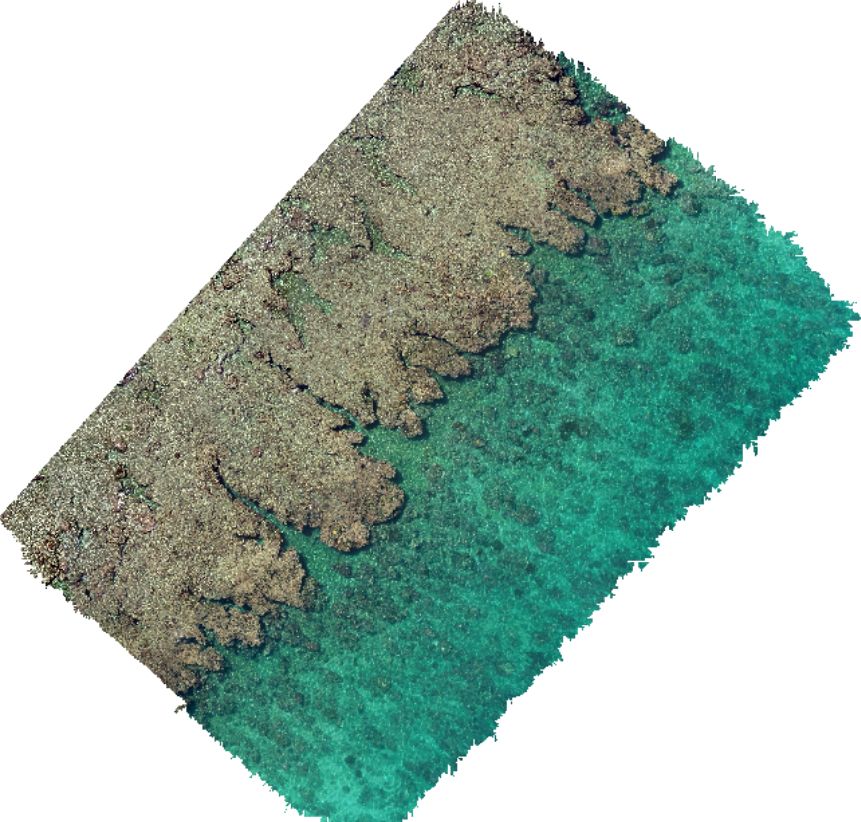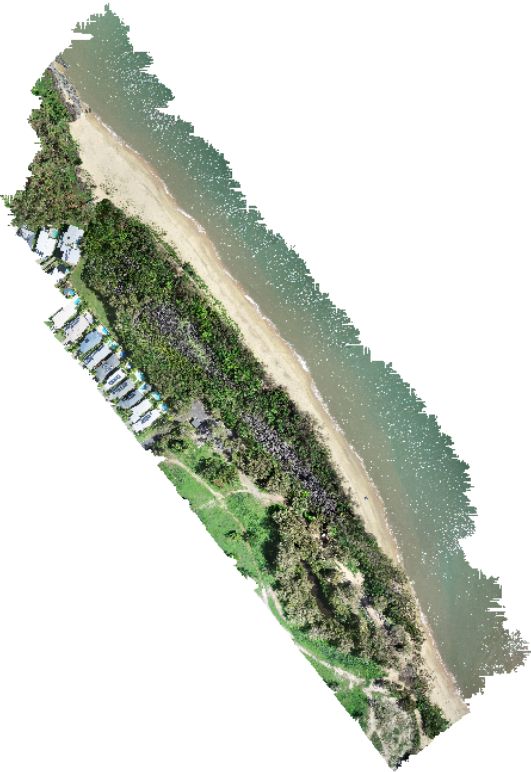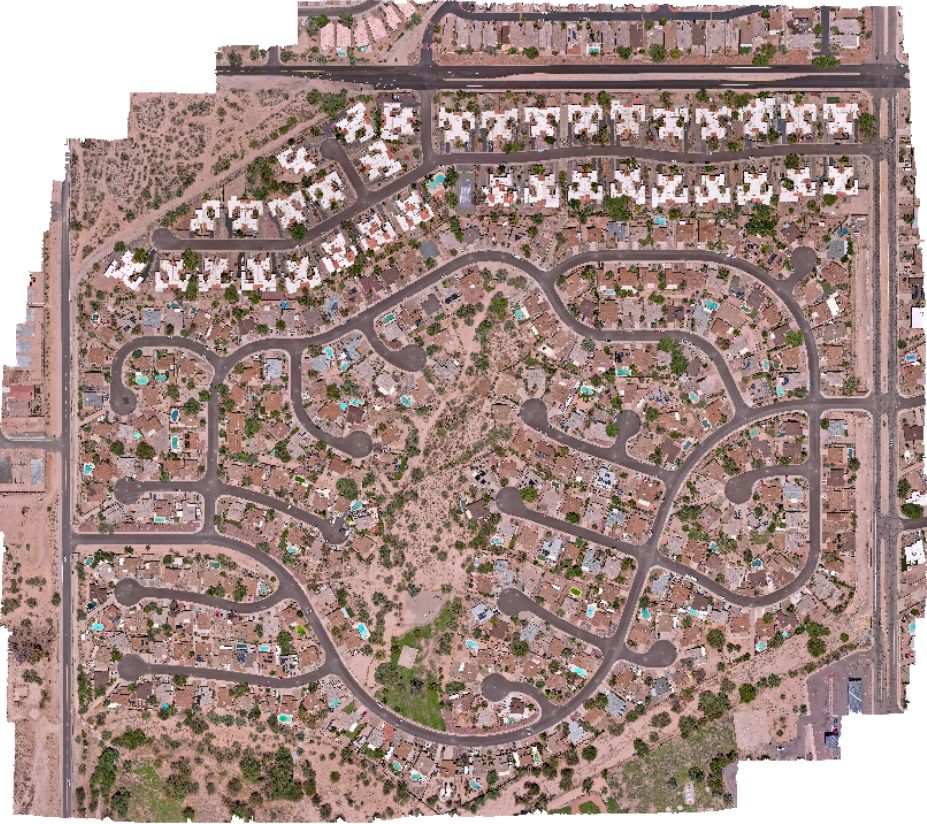 What is the best fit for your budget?
At the time of writing we found:
$ WebODM                       
Its completely free if you are comfortable getting on GitHub and coding your way in. Otherwise it's a small fee of $57 USD for the standard installer and $147 USD for the business installer
$$ AgisoftMS (Pro)
$3499 USD, to 1 node with all future updates of the software free.
$$$ Pix4D Mapper
$4999 USD, to 1 device with 1 year of updates included or $350 USD monthly for 2 devices.
$$$ Correlator3D
$5990 USD, with 1 year of updates or monthly subscription of $295 USD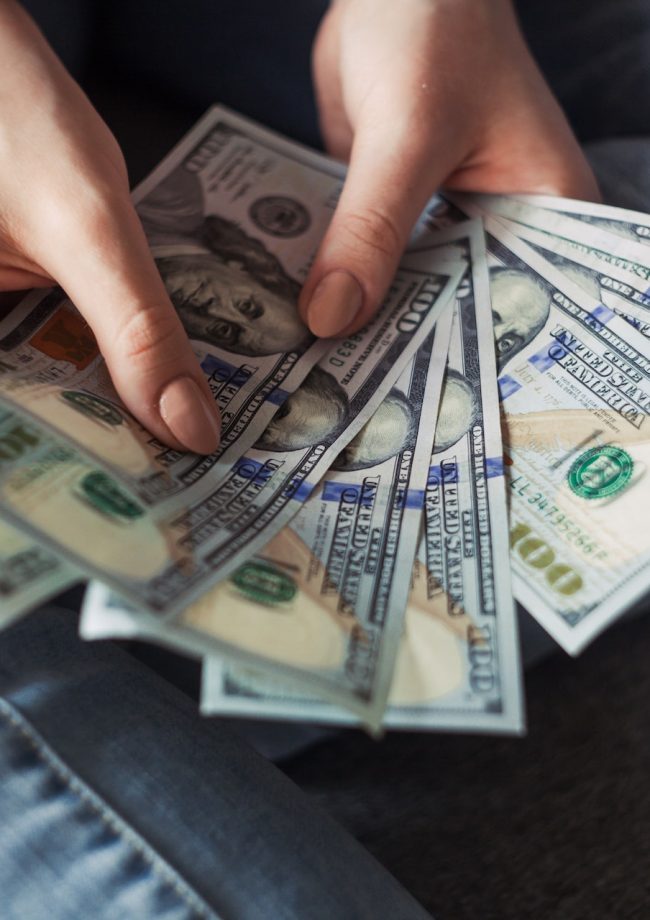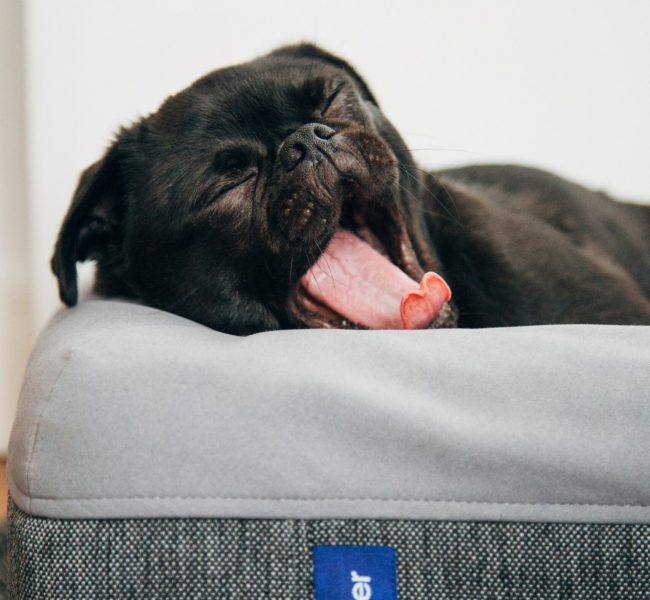 Which is the fastest?
No one likes waiting around for data to process, right? Well there's a massive difference between the processing speeds of these desktop drone mapping software packages. 
Pix4D had the longest processing times for the 3 smaller datasets, whereas WebODM took the longest to process the larger Tucson dataset that had 587 images. The fastest was Correlator3D which processed all datasets the fastest with the exception of the Trinity Park dataset where Agisoft was slightly faster by (5 min).
In short – Agisoft and Correlator 3D use GPU, while the others are using CPU. So invest in a good graphics card and call on your GPU if you can! What's the difference between GPU and CPU? Read on here…
Give me easy!
Looking for the easiest solution so you can spend more time mapping (or napping)? 
We think Correlator3D is the winner here with easy to access automated templates where you can see all key options on one page. WebODM and Pix4D were tied second as both were easy to use with predefined automated templates. However options for adjustment took a bit more reading through the manual to understand their use and the effect of varied options.
We voted Agisoft last mainly due to the lack of automated templates, with the user needing to know they key processes, as defined in the manual, to then set up batch processing for automation. If some steps are left out, batch processing didn't work. That said, it was easier to build an understanding of the steps involved using Agisoft, due to the need to go through each step initially, than compared to the one click templates of the other three.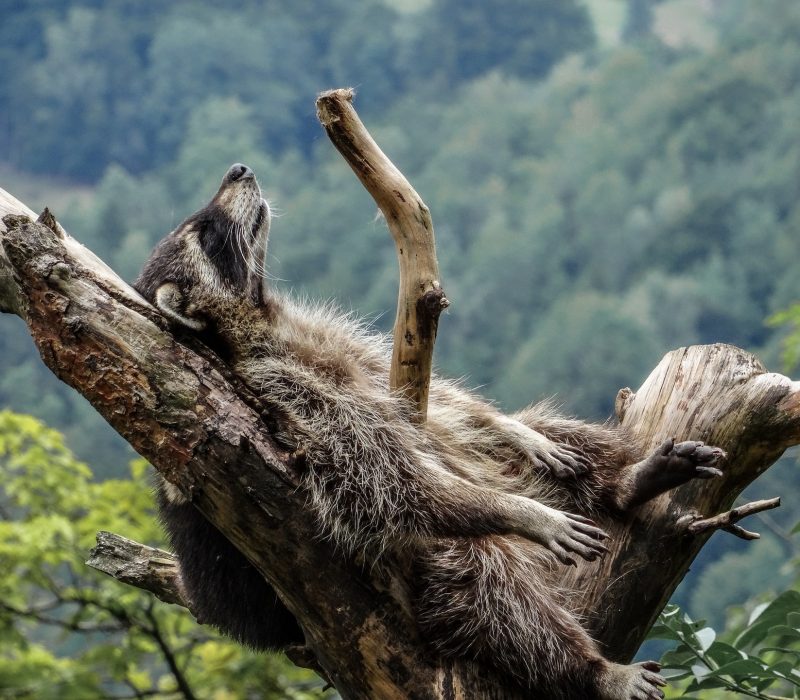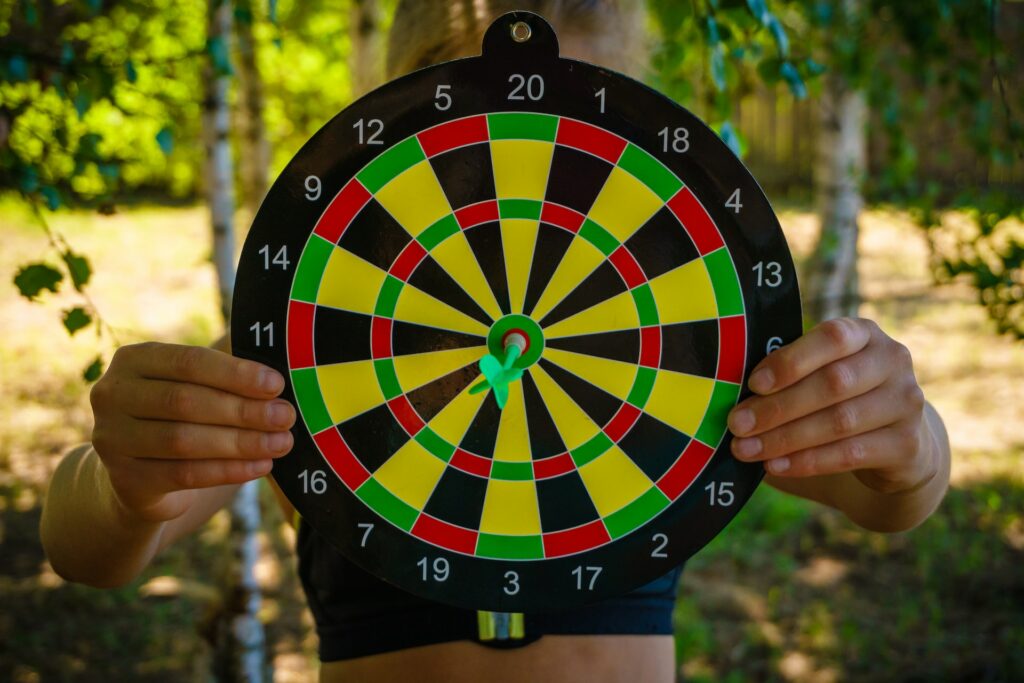 Location matters!
We wanted to know how close the output orthomosaics were to their true location. 
All software had similar displacement at the centre of the orthomosaic (roughly 2m). But we noticed greater shift in features at the edges for Agisoft, Pix4D and WebODM (3-4m).
Correlator3D appeared the most consistent in location at the centre and edges.
Does it matter how you capture the data?
Each desktop drone mapping software package uses a different algorithm to join overlapping images. But how much overlap do they need to be successful?
The image acquisition recommendations provided initial clues on which software could handle more difficult data sets. Correlator3D appeared to have the least overlap requirements, with Pix4D and Agisoft requiring higher overlap in forest scenarios. Pix4D also recommended higher overlap for homogenous areas such as sand, snow and agriculture crops and flatly ruled out working with water datasets that had no land component in much of the drone images.
Interestingly Correlator3D recommended to increase overlap in low-altitude flights, whereas WebODM recommended increasing overlap for higher altitude flights.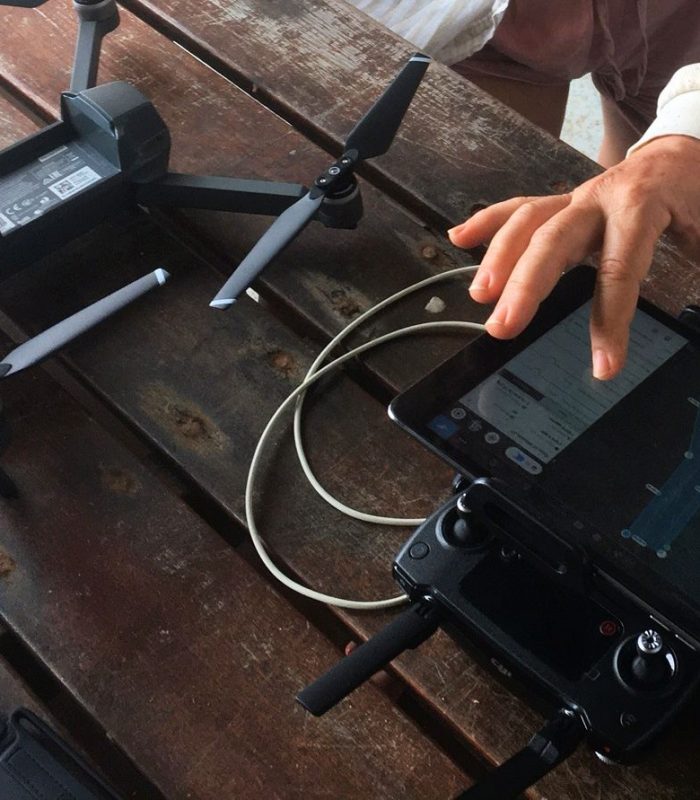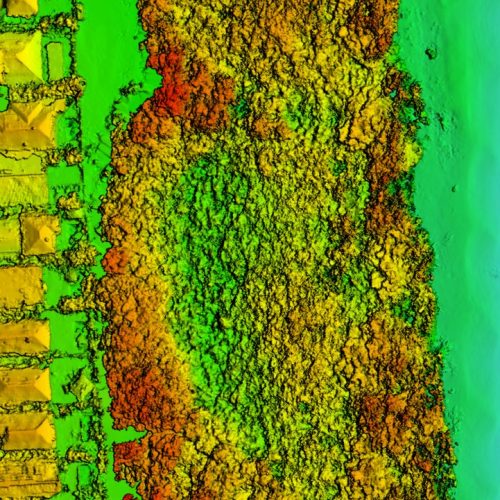 Which creates the best DSM?
There's a lot of 'it depends' here! Some key points:
Correlator3D appears to produce the clearest product in the agriculture crops, followed by Agisoft and Pix4D.
Pix4D fails to reconstruct water
Correlator3D appears to underestimate elevation in both coral reef and water areas than the other software by approximately 1m and 0.5m respectively
All software managed to produce representative DSMs of urban features
WebODM overestimated elevation of urban areas compared to the other software by approximately 6m.
Refer to our paper for the full run down 🙂
The orthomosaic is key!
Orthomosaic quality is highly dependent on the environment that we map. All software needs to be able to find suitable features to match, and some algorithms do it better than others. Some key points:
All software have artefacts, due mainly to noise or missing data from the DSM and raw images
Pix4D is the least effective where there is water, Agisoft is the best, and WebODM is still good.
Correlator3D and Pix4DMapper had the best building edges in the centre of orthomosaic
Correlator3D had the best vegetation in the centre of orthomosaic, all software had artefacts for trees at the edges of the orthomosaic. Pix4D is the worst.
Correlator3D appears to have the best algorithms to fill gaps at edges such as buildings, rather than leaving holes in the ortho.
Close visual inspection is required to find artefacts. They are usually located around tall features and at the edges of the orthomosaic. This is a reminder to always fly your mission over an area larger than you want to use.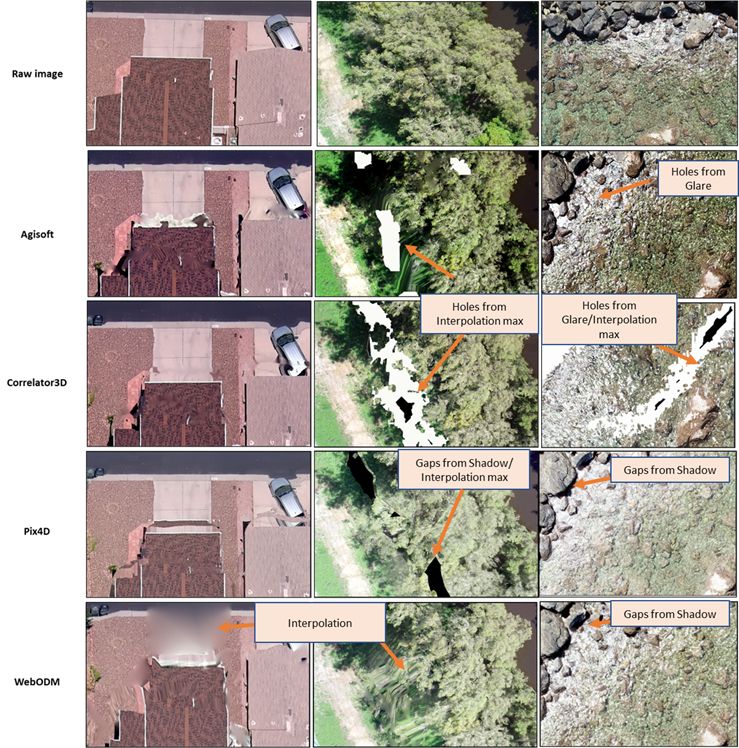 Final word on desktop drone mapping software
If you have the money to spend and want the best, we recommend Correlator3D which displayed:
The fastest processing times
Easiest to use automated templates
Least restrictive image acquisition recommendations
Most consistent accuracy across the orthomosaic
Equally high resolution
Best construction of building edges, trees, water, and coral
Along with additional features such as change detection, automatic DTM construction and a range of training provided to users, this is a great all-round product.
Users need to be aware however that it's not a cure all software. We still need to consider various issues including artefacts at the edges of tall features and around the edge of an orthomosaic. Ensuring a large buffer area past the features of interest in the image acquisition stage remains important with this software as with any other.
If you know how to code (or have a friend that can help with set up) WebODM is a cheap and easy (once set up) way to make maps with the drone data you collect. WebODM has a range of options and flags to try out on the processing and online tutorials to help understand what its all about.   
While Agisoft and Pix4DMapper sat in the middle of the most expensive and least expensive options, understanding their limitations might help in deciding if the package is best for you. For example, users that need water constructions might want to avoid Pix4D while users wanting more reliable DSMs might choose another product over Agisoft. Understanding the quirks of parameter changes to improve these software is also likely to aid in better DSM and orthomosaic generation.
Finally, if you need an all-round piece of software that can also process non-geotagged images, Agisoft is the one for you. It's pretty cool that you can use it for underwater photogrammetry too (see here).
Does this sound all too technical?
Does all of the above sound too technical? If you'd rather someone else does your pre-processing for you so that you can do the real analysis, we've got you covered at GeoNadir. Just upload your drone mapping images and we'll do the rest.
I've processed my data, now what?
Actually if you've just created your orthomosaic, DSM, and other photogrammetry products, technically you've just pre-processed your data. Now's the time to start analysing it! You can read more about how others in our GeoNadir community are gaining insights from their data to monitor oyster reefs, seagrass meadows and to track vegetation recovery after fires. 
And of course, what are you going to do with all the data you've captured? We'd love to help you store, manage, and share it on GeoNadir. Get started today!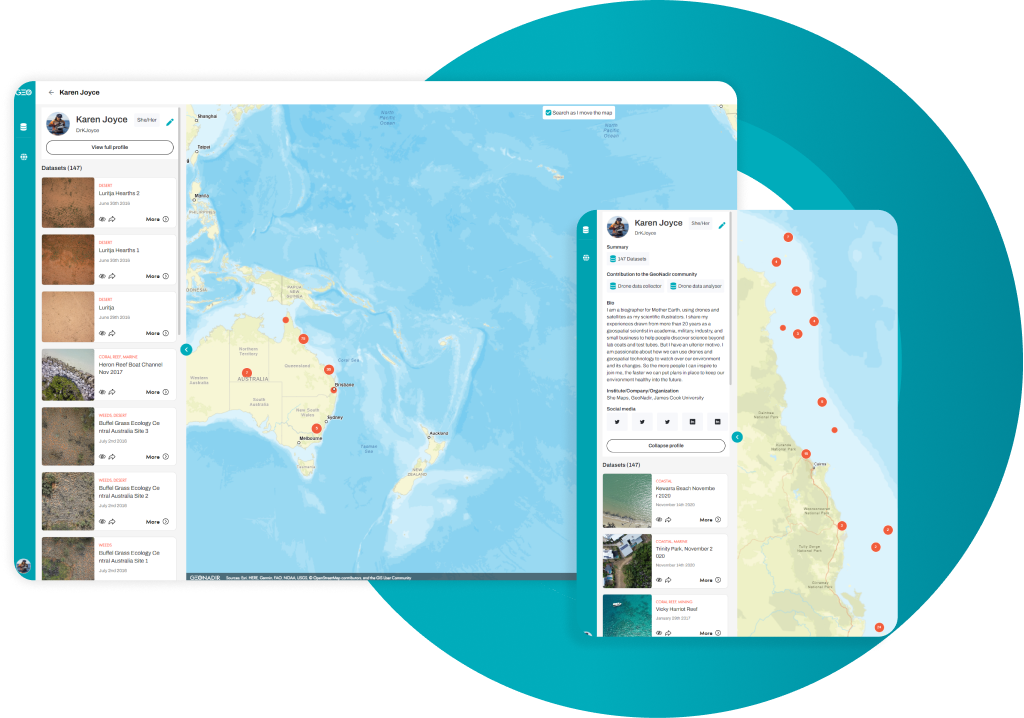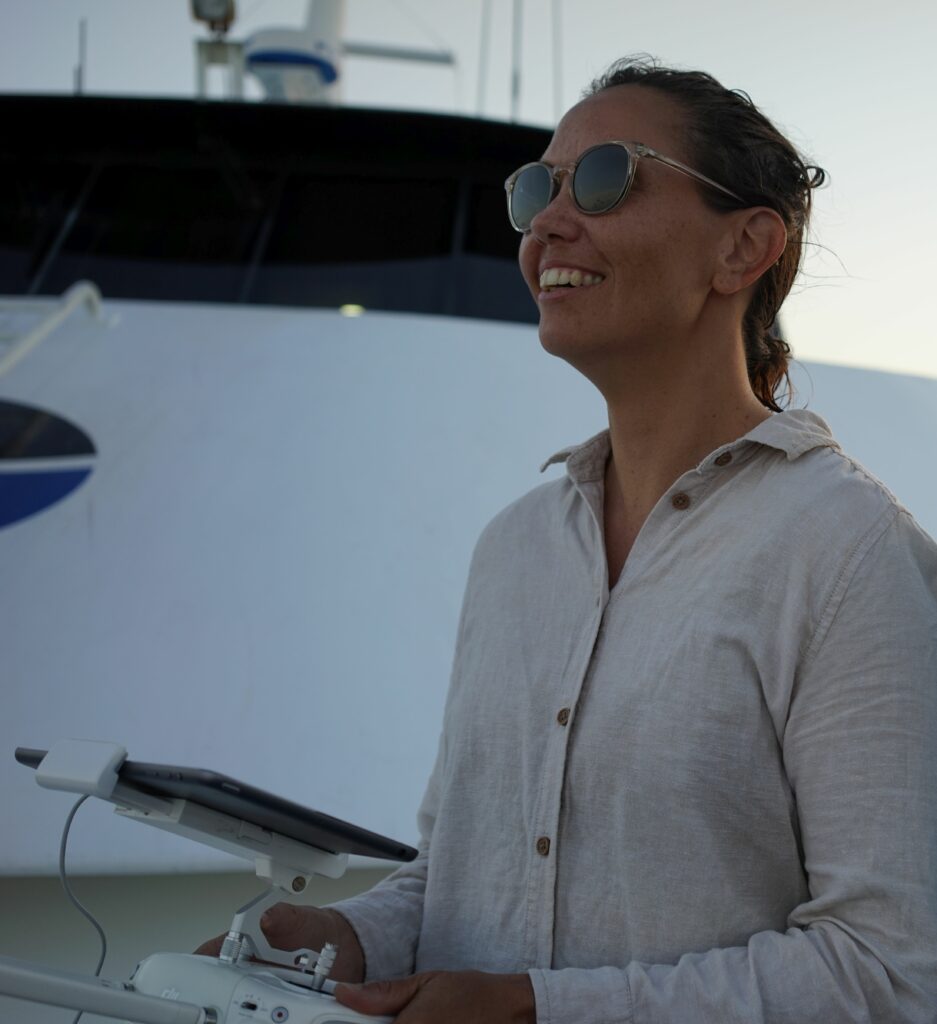 Contributed by Taleatha Pell
I recently graduated with a Master of Science in Marine Biology from James Cook University. I am interested in coral reef ecology and using technology including remote operated video and drones to assist in monitoring of marine environments. 
As a Noongar woman from the southwest of WA I am also interested in how mapping technology can help to incorporate Indigenous knowledges into marine and environmental research. My technical experience in marine research includes benthic and fish surveys, macroalgal removal for restoration, algal cover and bleaching surveys, in water and drone mapping of coral reef environments, coral settlement tile installation and tile analysis, underwater video setup of algal assays including analysis and water quality data analysis.  
Connect with Taleatha here.