Drone datasets can offer lots of valuable information about the world around us. But while they help researchers and industry solve the problems of today, they're also helping inspire the generations of tomorrow.
Eduardo Werneck is a geography teacher at the Catarinense Federal Institute in Brazil. He's using drones to help train his students to problem solve and think critically about the natural environment. In particular, he's curious about using drones for mapping litter.
Engaging students in local issues
Many Brazilian cities have poor waste management facilities, leading to lots of litter in local waterways and the ocean. Under certain weather conditions, it also leads to beaches like Da Praia Grande getting covered in rubbish. To keep the public area of Da Praia Grande clean, the city hires cleaning crews to clear the beach. However, many small pieces of plastic often get left behind and the vast majority of the beach, which falls in a protected area, isn't cleaned at all. 
For Eduardo, the problem presents a perfect opportunity to engage his students by applying drones to a local issue – mapping litter. 
"We started thinking about how you can use the drone mapping to find the little pieces that the services didn't take. Because, I think if you ask the manager of the city 'Praia Grande, is it clean?' he would say 'Yes, yes, it is," Eduardo said.
"My intention is to understand where I can find these little plastics around the beach using drones," he said.
"For [students], it is very amazing because they see drones, they love drones and they enjoy seeing how it works," he said.
While the drone mapping focuses on plastic left behind from clean up efforts, the excersise also helps students think about the problem more broadly.
"They think they know how it works," Eduardo said, "but they never think about how is the path from the I took to take the trash from the beach. [The services] put it on a tractor, the tractor leaves somewhere to deposit it, but they don't have a proper [waste] system, so after all, some parts can come back to the beach," he said.
With his students, Eduardo mapped Da Praia Grande. They then tried to identify a way to automatically identify plastic pieces in the images. Currently they are testing how well different spectral band ratios can distinguish the plastics. While they've had some success, it's an ongoing exercise in problem solving for both Eduardo and his students. 
Part of the challenge is that multispectral cameras, which provide more bands to help distinguish the plastic, are very expensive. While Eduardo found a second hand multispectral sensor, the drone needed to be modified to attach it. This presented another problem solving challenge for his students.
"We created a model to put the sensor on the drone, but all of them we developed together with the students, that's the nice thing," Eduardo said.
This active problem solving, applied to real world problems, helps students gain confidence.
"There is a student, they are 15 years old, creating a high quality model that they can put up and share," Eduardo said. 
"So that's the thing that makes me use the drones, it's to create opportunities for the students, for their engagement, to see the school is a nice place to work."
You can see the instructions for the model that Eduardo and his students created here.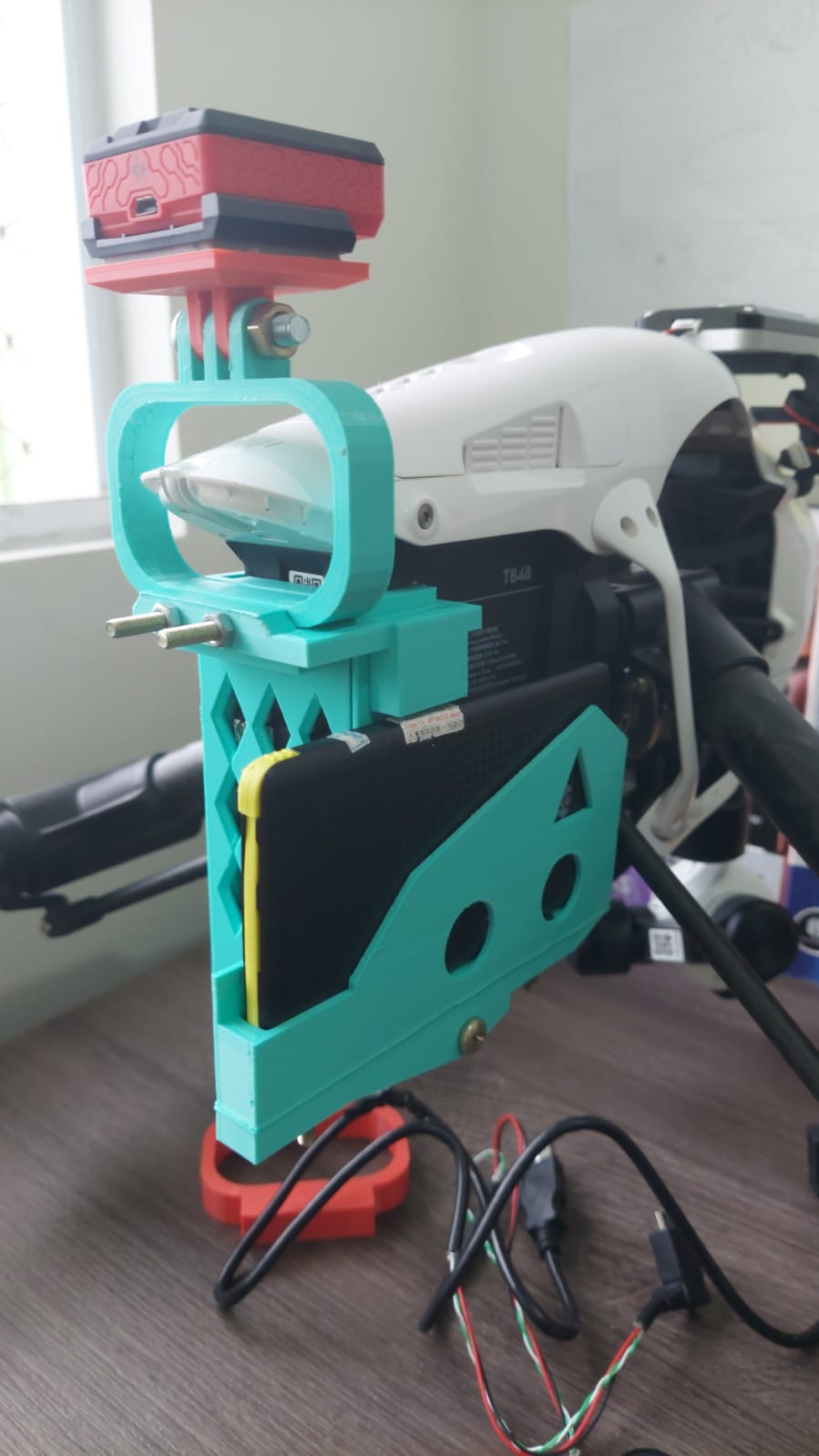 Connecting students to science
Eduardo uses drones as part of teaching because he sees them as an opportunity to make science more appealing and accessible. Like many parts of the world, Eduardo has noticed an increase in science denialism in his students in recent years. He thinks drones have the potential to make science more tangible for students.
"So you see a drone? Well, maybe I can improve these, I can do that… So I think it's an opportunity to think that the technology is reachable, I can touch technology."
He says it's important for helping students change the way they think about scientists and science.
"The scientist is a very simple person, is a normal person. I'm a scientist. I think is that a drone is motivating. I think it's a start as a bridge when you can engage, it can give the opportunity to think it's possible to improve or create new system, new services," he said.
"Let's think technology. Let's think about how we can help improve the system to help the environment."
The value of open source data
Open data platforms like GeoNadir play an important role in making science accessible to everyone, from high school students to researchers, especially in developing countries like Brazil. It's why Eduardo made the model his students developed openly accessible and uploaded the Praia Grande dataset to GeoNadir. Making drone data open access is especially important since free satellite data is often low resolution.
Upload your drone data to GeoNadir today to help make drone data more accessible for everyone! We'll also help you store, process and manage your drone data.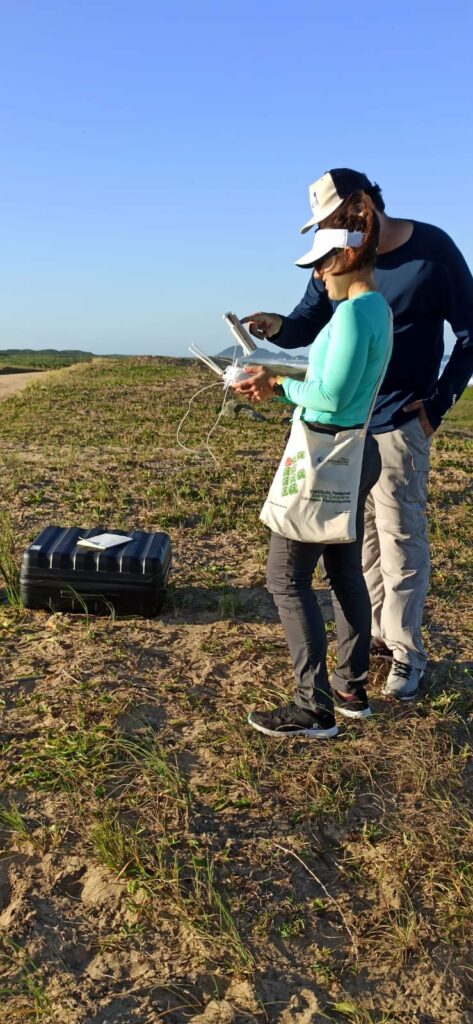 Eduardo and student, preparing to map Da Praia Grande. Source: Eduardo Werneck