The making of the Earth from above
It's been many months in the making, and we are so excited to share our brand new video. This stunning animation helps tell the story of who we are and why we are here.
At GeoNadir, we are passionate about aligning with brands and people whose values and ethos align with ours. So, when the time came for us to find a studio to partner with in creating a brand video, finding someone who, like us, existed for a reason greater than themselves was crucial.
Of course, we needed them to have immense talent and be the best at what they do, but we also needed them to have a 'why' that they were passionate about. So, when we found the team at Green Fox Studio, the stars had aligned. Their team encompasses an incredible body of talent, but they also have an amazing story.
Green Fox Studio has over 100 years of collective experience working in the design, marketing, advertising, media and corporate industries, making them very good at what they do! But they're also committed to sustaining and developing their vision of building a high-quality, full-service creative agency and an exceptional social enterprise and not-for-profit.
Giving prisoners real skills

Green Fox Training Studio is Australia's first not-for-profit creative training studio, which first opened its doors within a high-security prison. Since 2019, they have employed inmates through in-prison internships, training and working side by side with them in graphic design, digital design, 3D animation and more, providing real-world employment and experience within the creative industries. Selected prisoners have been offered the opportunity to work within their Brisbane-based studio upon release to ensure their rehabilitative process is sustained.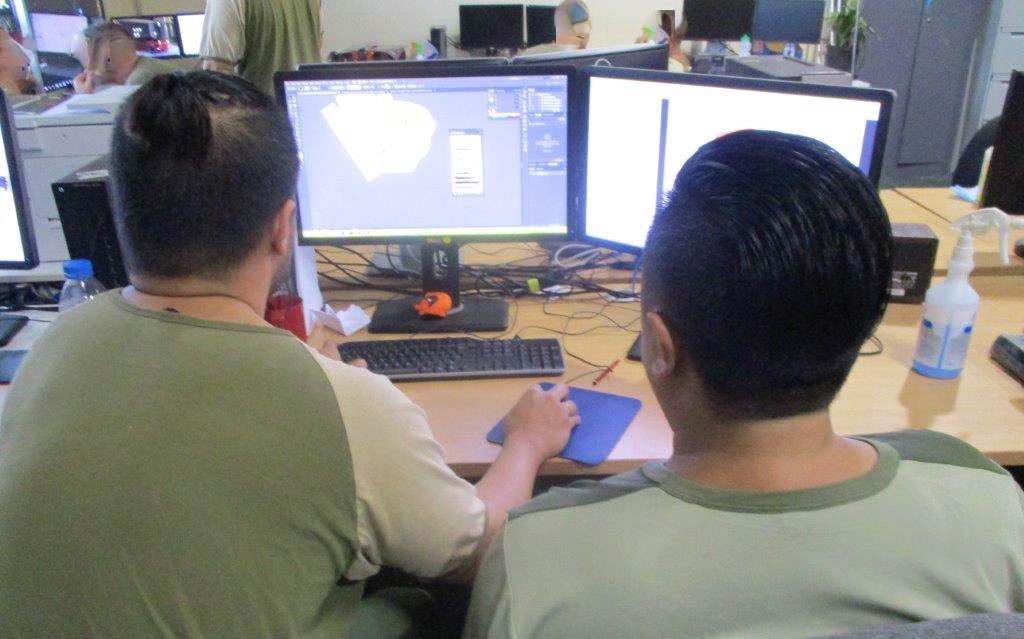 The amazing Jordan at Green Fox Studio
The amazing clip we received was crafted by one of the individuals trained as part of this program. Jordan*, our talented designer, took time to share a little about his background and how he ended up in prison, and how it wasn't until he went to prison that he saw the damage of what he was involved in could cause. Jordan shared how this realisation – along with the support from Green Fox Studio – helped him out of prison, and how he now believes that he can contribute to society in a purposeful way other than just having 'served' his time.
Tell us about your journey to working with the Green Fox Studio team?
Green Fox Studio opened up at the correctional facility I was in back in 2017. We weren't told much by the prison guards at the time – just that there were a few graphic design jobs soon to be available. So, a few of us filled in request forms and attended the interviews. From the moment I sat down and saw the possibilities of what could be done on a computer, I was hooked. I believe if it weren't for them, I would've landed myself in more trouble… there really isn't much to do inside other than get involved in the dramas. Within the first two weeks of being released, I called Green Fox, and they hired me full-time.
What creative background did you have before starting with Green Fox Studio?
Before Green Fox, I was aware of things like Photoshop, but didn't pay much attention. My creativity was there in a sense; I was just unaware of how to use the tools that made ideas come to fruition.
What does the future hold for you and your creative dreams?
In terms of creative dreams for the future, I'm hoping Green Fox will expand on a national level, giving us a network of graphic designers and 3D artists all around the country!
If you could describe the impact of Green Fox Studio in three words, what would they be?
Guidance. Support. Mentors.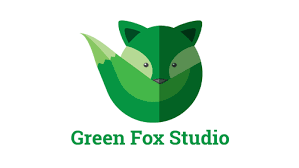 Find out more about Green Fox Studio
You can check out the fantastic work the team, including designers like Jordan, do at Green Fox Studio here. We hope you love our video as much as we do! Feel free to share it on your socials, blogs etc. and help us share the GeoNadir and Green Fox Studio stories.
*Designer's name has been changed for privacy reasons.