Become more than just a drone pilot!
Most of us can use a drone to take a pretty picture. But can you turn those pictures into valuable information? When you're ready to take the next step, we want to help you learn drone mapping.
In this course I will share with you my entire drone mapping workflow. We'll cover data capture, pre-processing, field survey, data analyses, and creating maps within a GIS for communicating your message.
If you want to take your drone skills to the next level, this is the course for you!

Drone Mapping Course Content
This course will give you everything you need to learn drone mapping for data capture and analysis.
We'll guide you through making decisions associated with where you can fly (legally and ethically), the sort of drone to purchase for your application, the apps you'll need for mission planning, and how to create an effective flight plan to acquire data suitable for environmental mapping.
After you've captured your amazing image data, you'll need to perform pre-processing to create an orthomosaic. Perhaps you also want a 3D model. We'll help you navigate the software required to create your mosaics and form the basis of further analysis.
It's often necessary to calibrate and validate our drone data using in-situ field observations. We'll help you create and execute your survey plans to supplement your image data.
The most important part! Turning your data into information. We'll cover some GIS basics including an introduction to your choice of ArcGIS Pro or QGIS (open source), displaying data, incorporating your field survey and other layers, creating new data through digitising, and finally communicating your output with some effective cartography skills.
You get direct and LIVE access to our team to help you learn drone mapping. Personal email and phone support is always available.
Note: It is outside the scope of this course to investigate automated and semiautomated remote sensing image processing techniques such as OBIA, spectral analysis, and pixel based classifications.

Karen is a great teacher, extremely easy going and seems to be able to get everyone to understand what you are talking about. Keep up the great teaching Karen!
Very productive, hands on learning! WELL DONE, would recommend this to anyone in science of any field.
It is fairly easy to quickly visualise how this can be applied to natural systems which are quite complex to understand in other ways. It is building upon my background in design and passion for geography.
It is obvious that Karen knows the subject well and it is important to have a lecturer that is both passionate and knowledgeable of the subject she is teaching.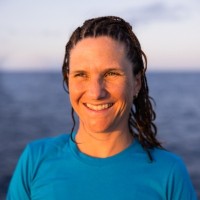 Dr. Karen Joyce is the co-founder and Tech Lead of GeoNadir. She is a multi-award winning geospatial scientist, working for more than 20 years in government, industry, the military, and academia. She has been involved in tertiary education since the late '90's, and online education for the past 12 years. Her online resources are accessed nearly 30,000 times every month and she is constantly creating content as technology changes. Karen is a qualified remote pilot and has been flying drones of all sizes with a variety of sensor payloads since 2013, with most of her research conducted on the Great Barrier Reef.
Guarantee of Satisfaction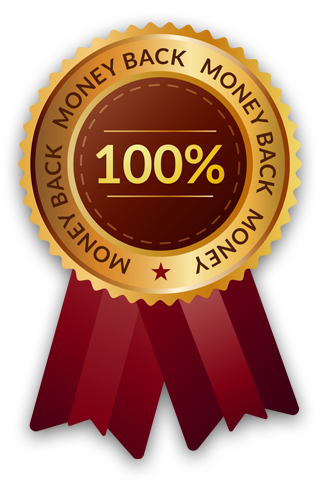 30 DAY MONEY BACK GUARANTEE
We stand by our products as we have tested them with thousands of participants, so we know they work. But, if they don't work for you, then just let us know and we will refund your money within 30 days of purchase.

Co-Founder and Technical Lead, GeoNadir
Drone Mapping Course FAQs