When you don't know what you don't know!
Are you keen to understand how drones can be used for more than pretty pictures?

In this drone mapping ebook I will share with you some of the most fundamental concepts in capturing analysis-ready drone mapping data. Because we all know that 'garbage in = garbage out'!

If you're ready to dip your toes into your drone mapping learning journey, this e-book is the perfect place to start.

Drone Mapping eBook Contents
Our Drone Mapping eBook covers the following topics
Top 10 tips for drone mapping
What height should I fly?
What's the best time for drone mapping?
Ground control and drone mapping
Selecting a mission planning app
I downloaded your guide and shared it with the Reeds drone team. It's a really well put together piece and helps drive best practice. Thank you for sharing and making your content available
Thank you for the very accessible write-up on orthomosaics and one that I will share with my students.
Thanks for sharing Karen - this looks great and I will share with my geography networks
Awesome resource for anyone using drones for mapping!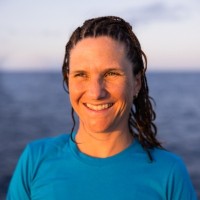 Dr. Karen Joyce is the Co-Founder and Technical Lead of GeoNadir. She is a multi-award winning geospatial scientist, working for more than 20 years in government, industry, the military, and academia. She has been involved in tertiary education since the late '90's, and online education for the past 12 years. Her online resources are accessed nearly 30,000 times every month and she is constantly creating content as technology changes. Karen is a qualified remote pilot and has been flying drones of all sizes with a variety of sensor payloads since 2013, with most of her research conducted on the Great Barrier Reef.