(fantome island) Australian Aboriginal and Torres Strait Islander people are advised that this article contains material that may be considered culturally sensitive, including imagery of previous occupations.
In this 'unprecedented time' of global pandemic, I wonder – just how unprecedented is it? Certainly we've seen the fear of mass contagion and need to isolate the highly infectious before. And the disproportionate susceptibility to disease and rate of infection in our Indigenous communities is also not new, and is a national disgrace.
For anyone concerned about the current state of quarantine hospitals, spare a thought for the Aboriginal people who were brought to Eumilli (Fantome) Island by police – and often in chains – between 1925 and 1973. All for the 'crime' of having contracted a sexually transmitted disease or leprosy. In their minds, they were brought here to die, and unfortunately many did.
The island was designated as a lock hospital and leprosarium by the Queensland Government, segregated for Aboriginal, South Sea Islander, and Torres Strait Islander peoples.
Fantome Island, What's left?
Other than memories, there is very little now remaining visible on the Queensland Heritage Listed site, but some features are still clearly apparent in these drone datasets that you can find on GeoNadir.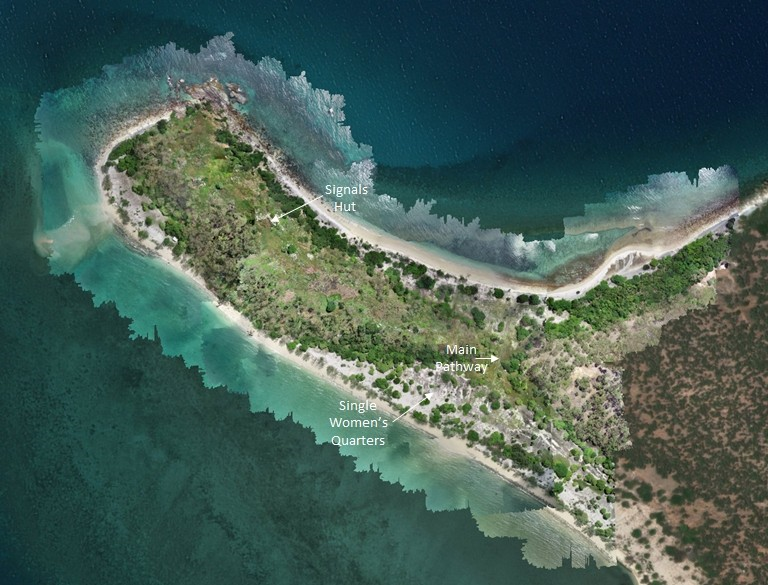 Abandoned long ago, the foundations of the single women's quarters are visible in the drone imagery below.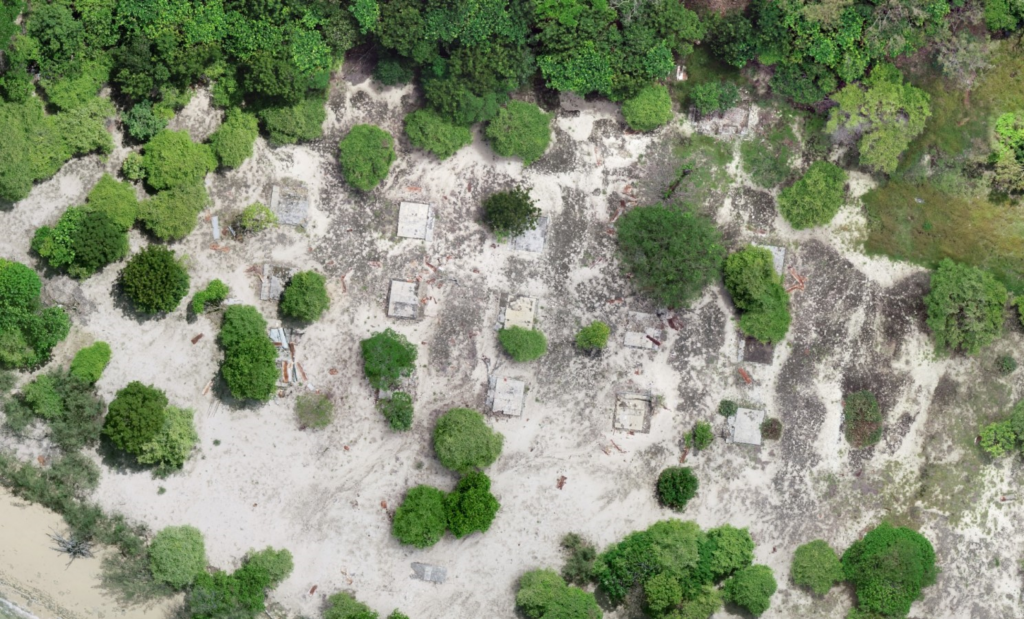 And this appears to be the remnants of the old signals hut at the northern end of the island.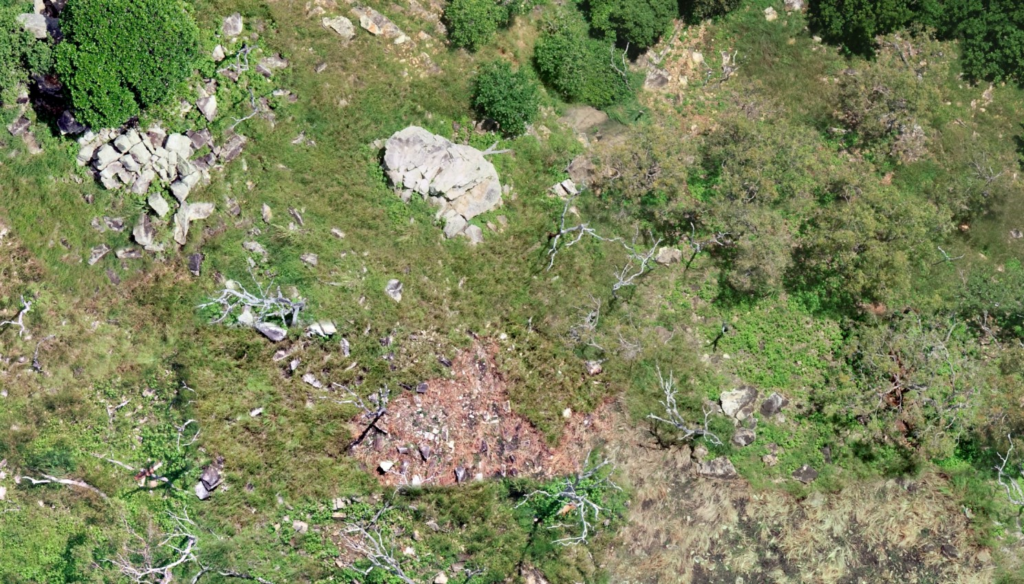 On close inspection of the imagery, there are other building foundations visible, in addition to the main pathway. There are some excellent images and annotated old aerial photos available for reference here.
Slightly off the map to the southeast is the gravesite needing urgent attention due to threats of erosion. There's more detail about that in the article linked below. Most definitely it would be useful to have drone imagery and particularly 3D modelling (digital surface models and digital terrain models – DSM/DTM) to monitor the site!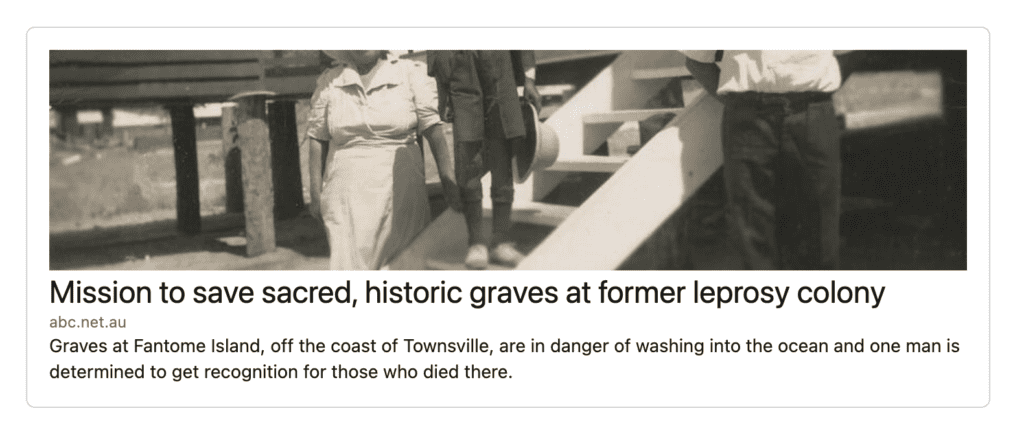 Life Below Water
While the island may appear rather desolate now, there's plenty of life teaming underwater! The reefs in this region have been hammered by coral bleaching in past years and the overall coral cover has declined, but there are many beautiful large coral colonies still to be found off the north eastern shores of the island. In the image below, the live coral has orange-red/brown tones. Sandy areas are whiter in colour, while patches of coral rubble is visible in the bottom portion of the image as patchy brown/grey. As the water becomes deeper in the top right, more blue/green hues are apparent, and it becomes difficult to distinguish the live coral. This is because water not only absorbs light, but also bends or refracts it, meaning that features become distorted and blurry.
Tech Specs
Drone: Phantom 4 Pro
Overlap / Sidelap: 85% / 75%
Flight Altitude: 80m over the island, 20m over the water
Date / Time of capture: 27 and 28 March, 2021; 12-4pm AEST
Drone Operators: Dr Karen Joyce and Dr Stephanie Duce, James Cook University
More Information about Fantome Island 
I highly recommend watching this documentary about the island and its history.
I acknowledge Australia's First Nations Peoples – the First Australians – as the Traditional Owners and Custodians of this land and sea country where I live, breath, work, play, and map in this case the Manbarra people. I give my respect to Elders past and present and through them to all Australian Aboriginal and Torres Strait Islander people. I express my gratitude to them for caring for land, sea, and sky country for tens of thousands of years so that we can enjoy being a guest here today.