There are dozens of drone mapping apps to choose from, let's us help you choose the right one for the job.
Yes, apps can make our lives easier, but do we really need so many of them?! Let's check out some of the free (or freemium) options in the mission planning phase of drone mapping, what they're used for, and some of the pros and cons of each. This will hopefully help you narrow down the most appropriate app/s for you to use for your specific needs.
There are two main categories in my app-stack for drone mapping. There are apps that control the drone itself, then there are apps that provide a peripheral but equally important service. The latter help me ensure that I am operating safely and legally. So let's start with the peripheral apps, as they are the first that I consult as I develop a drone mapping mission.
Peripheral drone mapping apps
There are a plethora of apps available to help us make good decisions about when and where we fly. Here are some to consider:
Safety and regulations
Note that the following apps only provide guidelines and it is still the pilot's responsibility to check with local authorities and regulations. They have however been verified in Australia by CASA.
Weather
UAV Forecast – I love this app for curating all relevant weather information on an hourly basis in a simple interface (rain, sunrise/sunset, temperature, wind speed, gusts, wind direction, visible satellites, cloud cover). The free version gives 24hr forecasts though you can upgrade to the paid option to get a seven-day forecast.
WillyWeather – This is a really comprehensive weather app that provides similar information to that contained in UAV Forecast, however has the added bonus of including tides which is really important for my marine and coastal drone missions. I also like the graphical representation of the information and the forecast is available for up to one week in advance.
Vaavud – I use this app to give me the wind speed when I'm out in the field. It was designed for surfers, but I find it useful for droning! It only measures the wind speed and direction at the location of my phone though, and obviously, this may not be the same as what the drone will experience at altitude. The app is free, though you do need to purchase the attachment for your phone/tablet. With more experience, it becomes easier to estimate the wind speed without using this tool, but it's definitely great for beginners.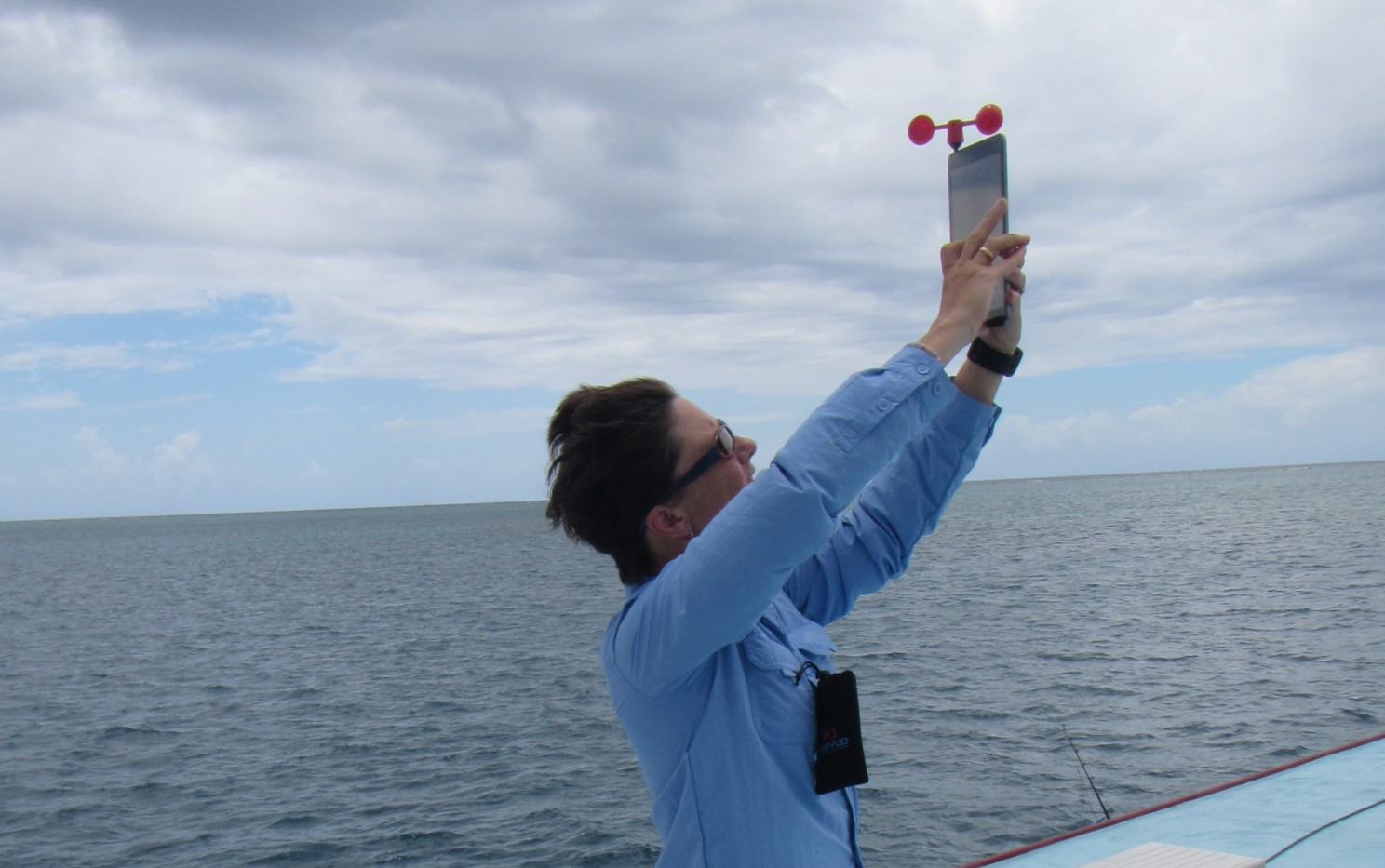 Drone mapping mission planning apps
These are apps that allow users to set an autonomous grid flight plan for the purpose of creating an orthomosaic and 3D model in photogrammetry software.
I know that there are many other apps out there and I have only focused on the free ones or those with a free component that's sufficient for the tasks I undertake when mapping.