Thanks for offering to help GeoNadir
Hello!
Thanks for offering to get in involved with GeoNadir.
So we can direct your offer to the right person at GeoNadir, please fill in the form below and tell us a little bit more about you.
If you haven't downloaded this eBook already, then we highly recommend it!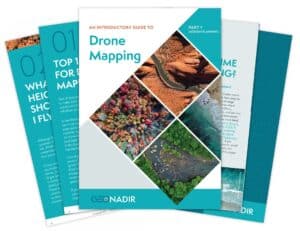 An Introductory Guide to Drone Mapping
Getting started with #dronemapping just got easier with our Introductory Guide to #Drone #Mapping e-book
Part 1: Mission Planning!