Find, Access, and Reuse Drone Mapping Data
Perhaps you're an accomplished data scientist or geospatial analyst, 
or you're just getting your feet wet with drone mapping data.
We're here to help you find, access, and reuse drone mapping data from around the world in the best way possible.
Does this sound familiar?
Then you're going to love GeoNadir...
Benefit from accessing a global repository of drone mapping data contributed from drone pilots all over the world. Create your own curated showcases of your favourite collections to share.
More than geographical location, you can search for features or environments of interest around the world.
We create and provide access to orthomosaics of all uploaded drone mapping data for free. You can choose to annotate orthomosaics on the platform using our simple mapping interface, or stream to your favourite GIS with a WMS link (coming soon).
We host hundreds of thousands of images on the GeoNadir platform and the repository is growing daily.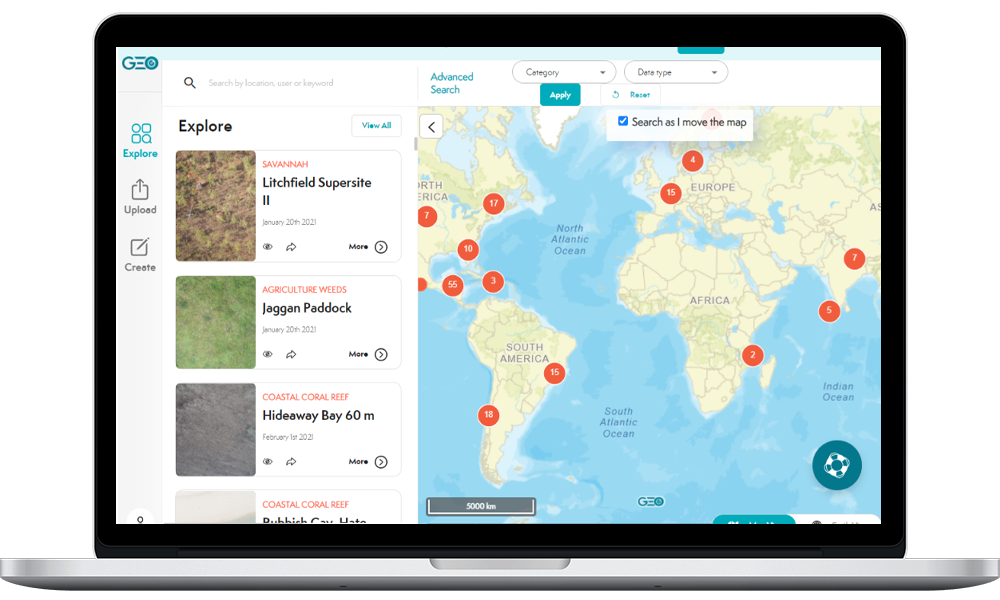 Subscribe for more stories from above, tips, & tricks